Activities in the region
The American magazine AARP has indicated the Marche region as the "new Florida", putting it in the list of the earthly paradises that a person should visit at least once in his whole life. The beauty and richness of this region also stems from the fact that it can give different opportunities for all tastes. Le Marche has everything: mountains, hills, lakes, parks and beaches. It's also one of the firsts in the list of regions with more blue flags and "most beautiful villages in Italy".
Sports:
Its countryside and its mountains offer the possibility to play many sports: winter sports such as skiing, and other activities such as canoeing, rafting, caving or less adventurous as cycling, golf and horse riding. Moving to the Marche beaches, you can dedicate, however, to summer sports such as sailing, kite surfing and beach volleyball.
Sea:
Le Marche offer approximately 180 km of coastline between sandy and rocky beaches and have received 16 blue flags that certify the environmental quality of the sea and the coast and the culture of the Marche reception. You can buy an Apartments Marche and enjoy this beautiful seaside.
Nature and villages:
If you like quiet, but you want to experience the culture and tradition of the region, you can visit the 18 villages listed among the "most beautiful villages in Italy": Cingoli, Corinaldo, Gradara, Grottammare, Matelica, Montecassiano, Montecosaro, Montefabbri, Montefiore dell'Aso, Montelupone, Moresco, Offagna, Offida, San Ginesio, Treia, Esanatoglia, Sarnano, Visso. Places where history, culture and nature intertwine intertwine in perfect harmony and where the visitor is welcomed with great warmth.
You can also choose to relax and enjoy the countryside in one of the beautiful Marche country house, Farmhouse Marche and Marche villas surrounded by the green hills.
Spirituality:
Probably because of the long period in which this region belonged to the Papal States, the Marche is a land rich in spirituality. First of all there is the city of Loreto where you can visit the Holy House of Nazareth where, according to tradition, the Virgin Mary lived and received the announcement of the miraculous birth of Jesus. In this land, however, Franciscans and Cistercians built many churches and monasteries visited today by many pilgrims: the Basilica of San Nicola da Tolentino and the Camaldolese Abbey of the Holy Cross.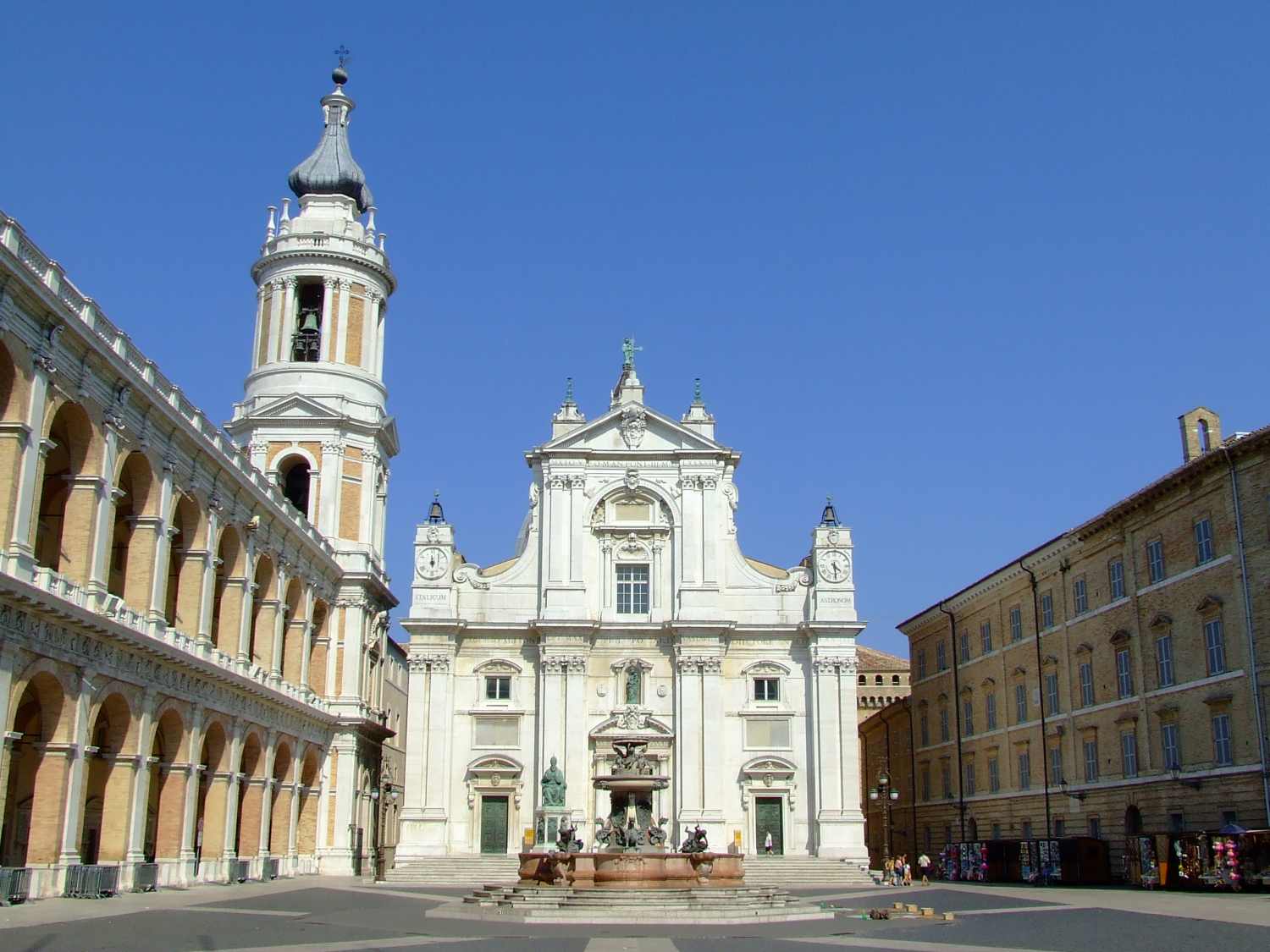 Why not buy a Property in Marche and enjoy this beautiful region?